Commended Works
2020 Exhibition
THE PEOPLE'S CHOICE AWARD 2020
The winning painting for the People's Choice Award from the 2020 Annual Exhibition was
'In Saltwell Park'
Congratulations to the winner of The People's Choice Award,
Harry Bell
for his painting
'In Saltwell Park'
a 10"x10" acrylic painted on board and is one of a series of Harry's paintings with Saltwell as the subject.
The two runners up were 'View from the Botanist' by Joe McGregor (below left) and 'View from The Courthouse' by Allan White -both acrylics.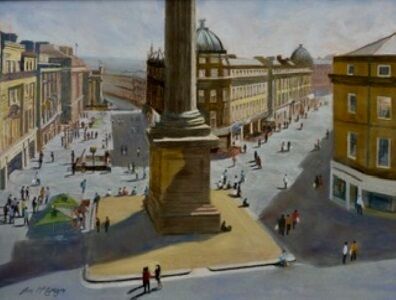 2020 Highly Commended
Congratulations also to the three artists who were awarded
Highly Commended
at the Annual Exhibition, the three paintings are shown below.